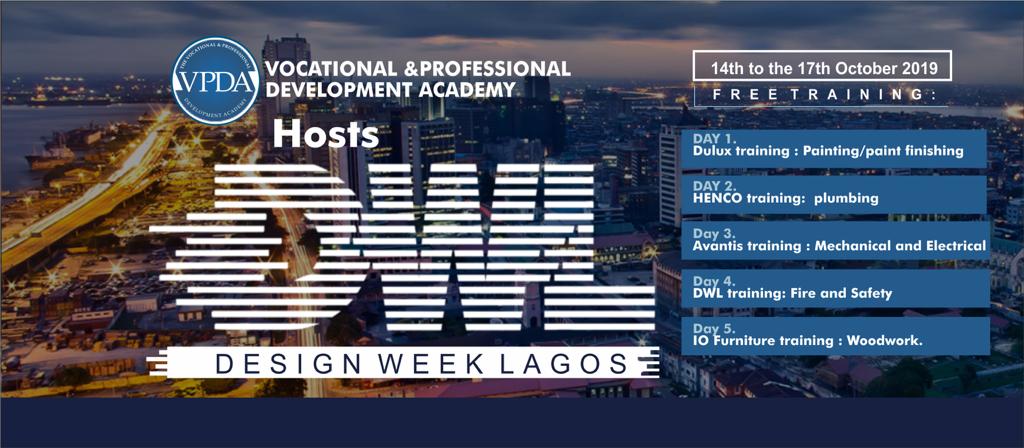 Vocational Training Week
The Vocational Training Week is a design week Lagos event that would consist of woodwork training, M&E training, plumbing training, fire and safety training and paint technique training in partnership with VOTEP and VPDA.
The event is set to hold at 4 THORBURN AVENUE YABA, LAGOS by 10am to 12noon daily.
Click on the link to register or click on the register tab above.